Audio Gallery
A collection of audio recordings made during Dhamma talks and meditation guidance by Sayalay Susila. For listening online, downloading and for distribution on CD. MP3.
English | Chinese 中文
---
8-Day Concentration and Insight Meditation Retreat
at Bodhi Monastery, NJ, USA (29 December 2012 to 5 January 2013)
---
Abhidhamma Talks on Cognitive Process
in USA (Dec 2012)

---
The Power of the Mind
at Nalanda, Malaysia (5 August 2013)
---
CD for Distribution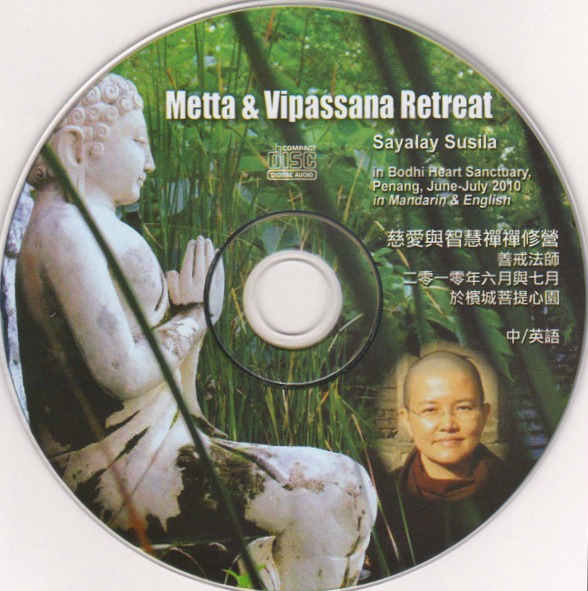 For enquiry, contact us.